Roland HP 305 review
Out of all digital piano manufacturers, Roland is best known for its durable instruments that are both elegant and maybe the most popular among professional musicians. The reason for this is that Roland does not compromise to sell more or to continuously advertise; the main aim of this manufacturer is to provide top quality instruments that can help enhance a live performance or a studio recording.
Out of the large number of different series and models that Roland produces, the Roland HP 305 seems to balance the best design, craftsmanship, and sound, being recommended by both professional and amateur piano players. This model is the standard for the HP series, its minimalistic and modern design making it look like an authentic acoustic piano.
Like many other Roland digital pianos, the HP 305 renders sound through the SuperNATURAL engine, which guarantees one of the most natural tones available on any modern digital piano. Due to this revolutionary sound system, performers are able to achieve a subtle clarity that until recently was only thought to be the characteristic of grand pianos. Roland tested all of the 88 notes of some of the most popular grand pianos and applied their principles on modern digital technology, thus guaranteeing high-quality sound and rich tones. The Roland HP 305 also provides 128 polyphony, which is more than enough for even some of the most complex musical pieces.
Regarding another important aspect of any piano, the keys, this model fully imitates the feel of a grand piano, with balanced differences in key touch (from the lower keys to the higher ones and from pianissimo to fortissimo). As expected from any high-quality instrument, the Roland HP 305 also comes with the three classical pedals that any acoustic piano has.
Even though this model (as most Roland digital pianos) was built as a live performance instrument, it also offers a lot of useful perks for beginners or leisure time players, being able to playback a variety of different songs or rhythms that can make practice and learning more fun. Other particularities include the integrated metronome and the recorder function that can help you record your performances and constantly improve your skills as a musician.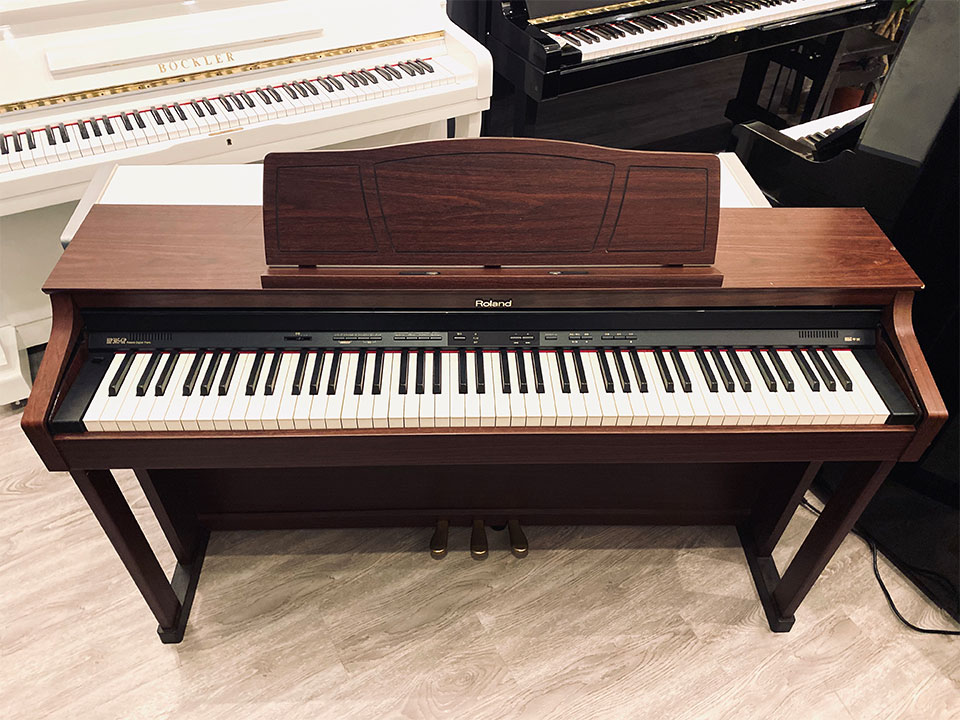 With a large variety of options, easy to use interface, and the most natural-sounding piano engine available in the market, the Roland HP 305 might as well be the last digital piano that you will even need to purchase.